These pesto quinoa salad bowls are a quick and easy dinner to serve up this summer. With grilled veggies and tofu, it's high in protein and in flavor!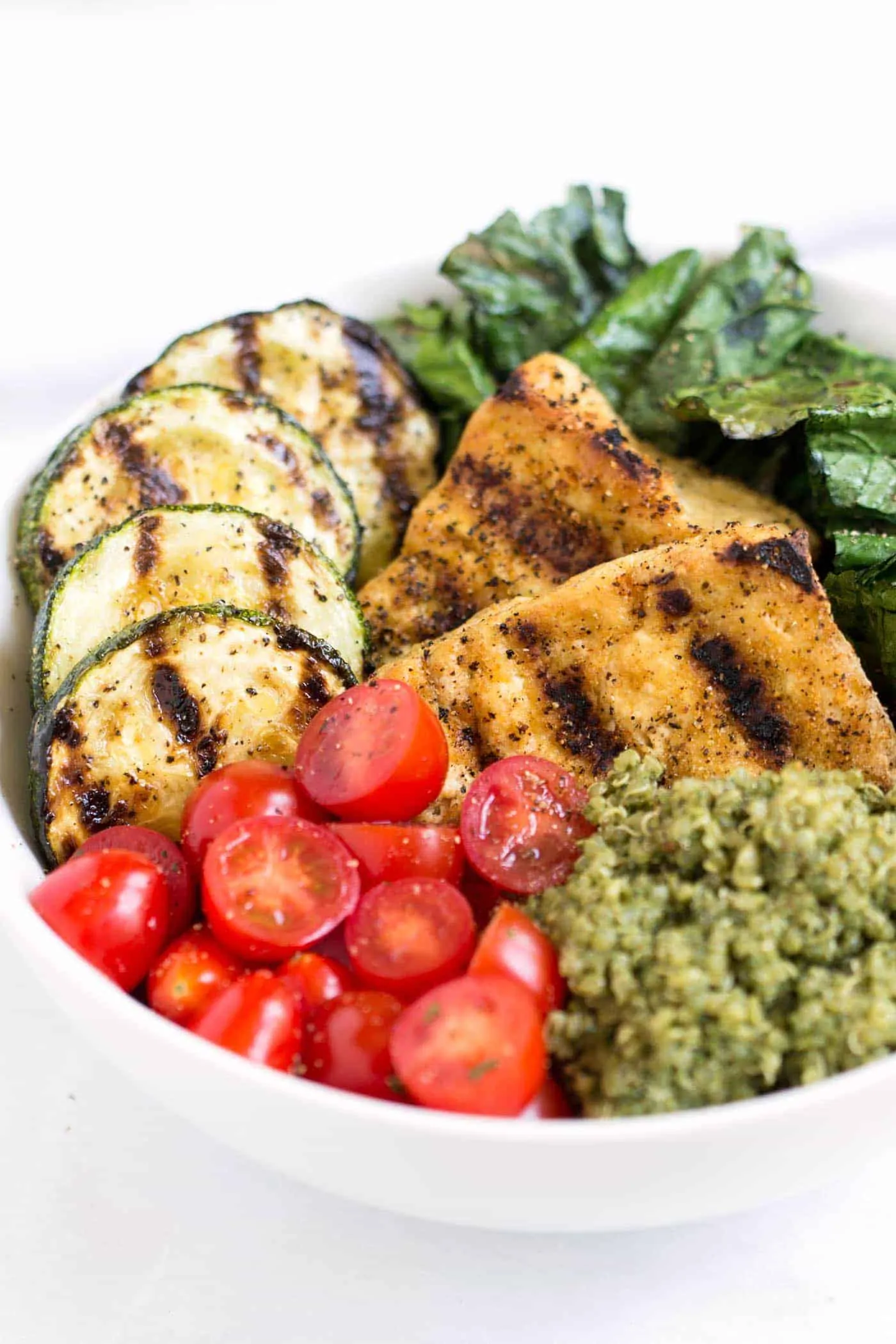 Every summer should start with bright sunny days, dinners outside and tons of grilled veggies. At least that's how I want all of my summers to start.
This can be a little tricky when you live in NYC, have zero direct access to the outdoors from your apartment and your grill pan sets the smoke alarm (and scares the crap out of you dog) every time you use it. Luckily, I have Vermont.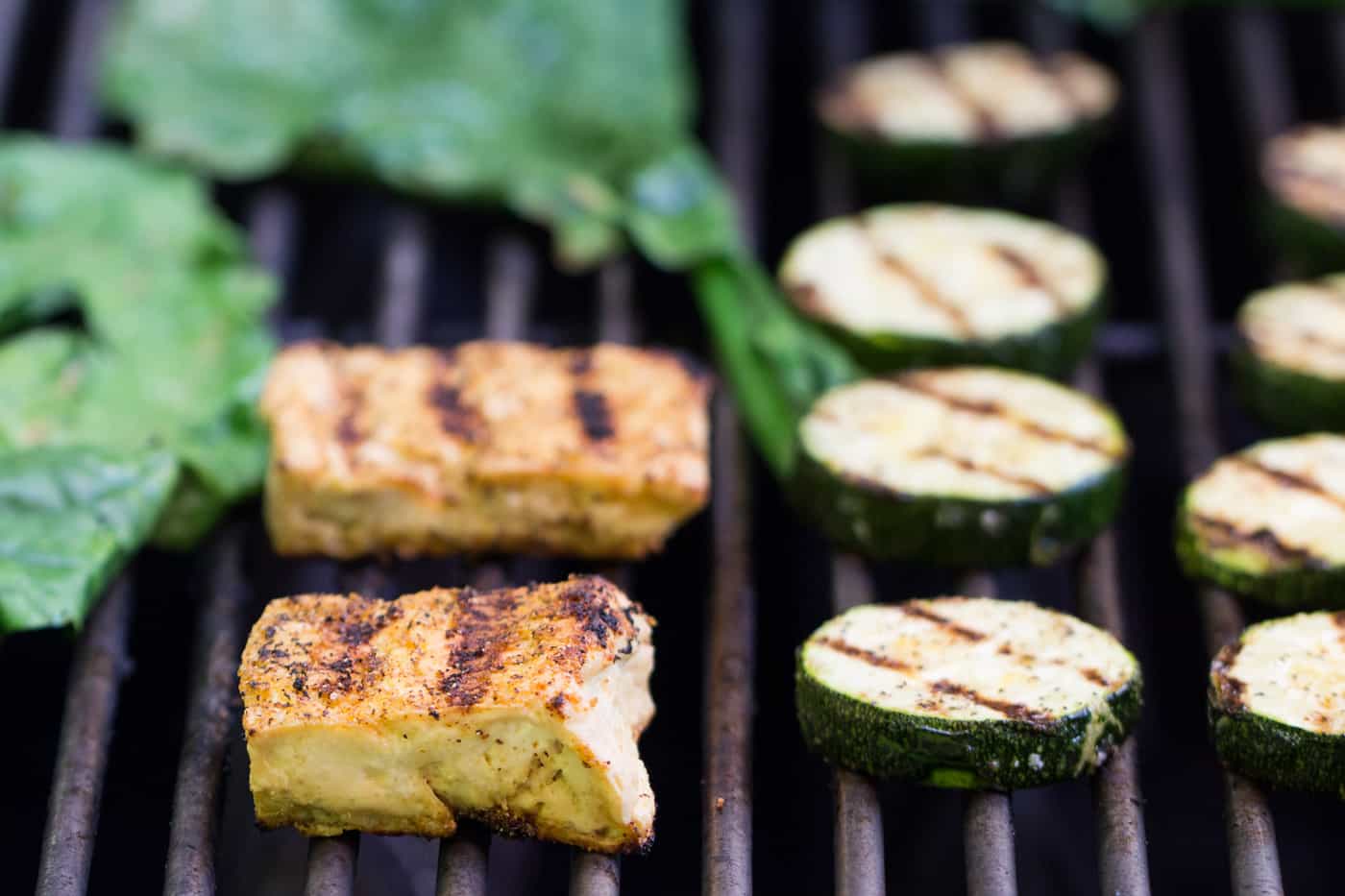 If you've followed for a while, then you know I grew up in Vermont and my parents still live there. I get up there every chance I get, but it's especially magical in the summer.
I just arrived this past week and the first thing I did, I kid you not, was fire up the grill.
These pesto quinoa salad bowls with grilled tofu was our dinner and I've made it every day since. Fluffy pesto quinoa, mixed with grilled veggies and tofu, along with fresh cherry tomatoes, sends your tastebuds into a whole other world of happy.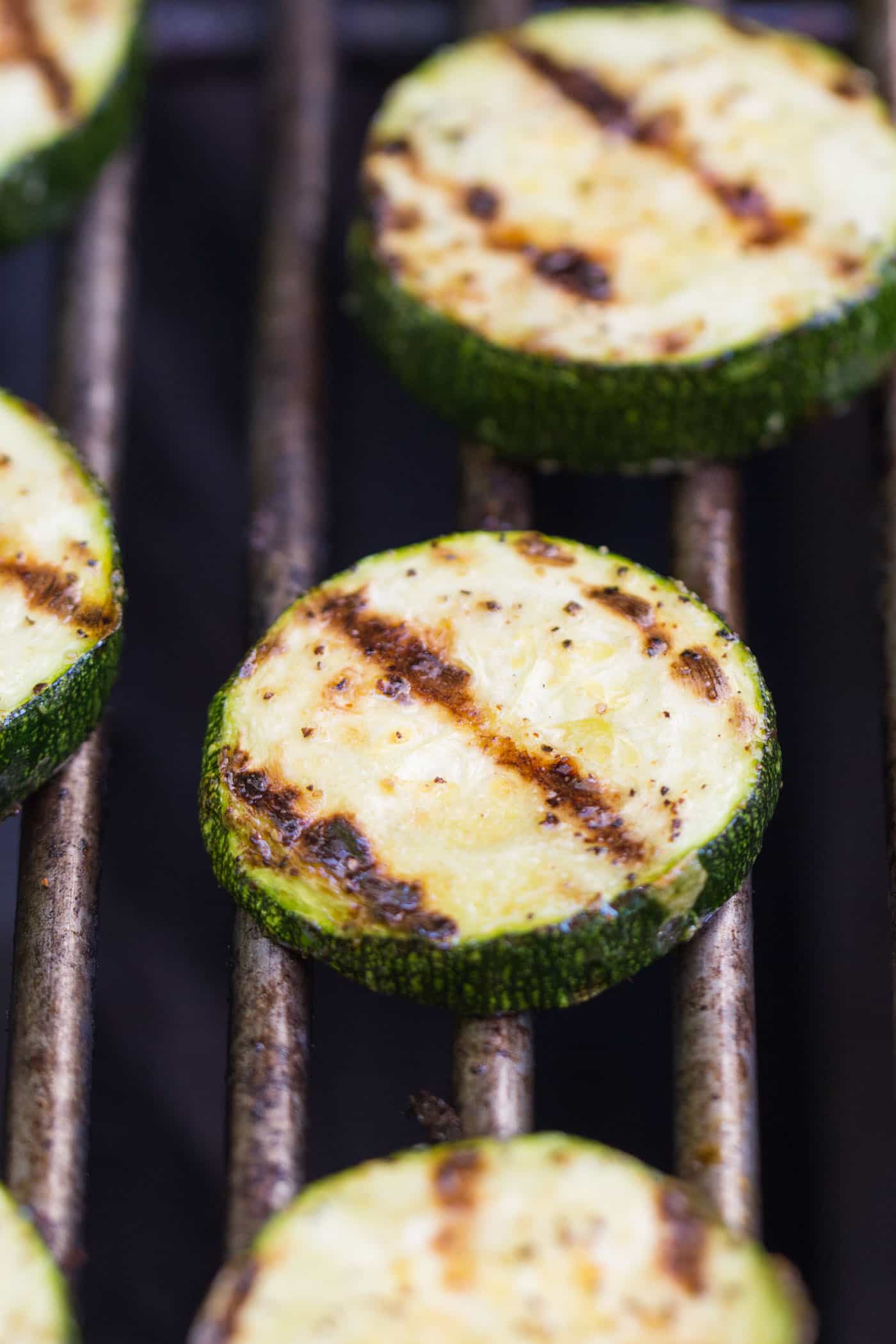 So I honestly don't do that much with tofu — I mean I bake it from time to time — but now that I've discovered you can grill it? Game changer.
It takes like 6 minutes to make, has a gorgeous crunchy outside and gets kind of fluffy on the inside. Tofu also soaks up all sorts of flavor, so you're getting the spices from the marinade mixed with the smokiness from the grill and it's heavenly. Definitely going to be a staple around here this summer.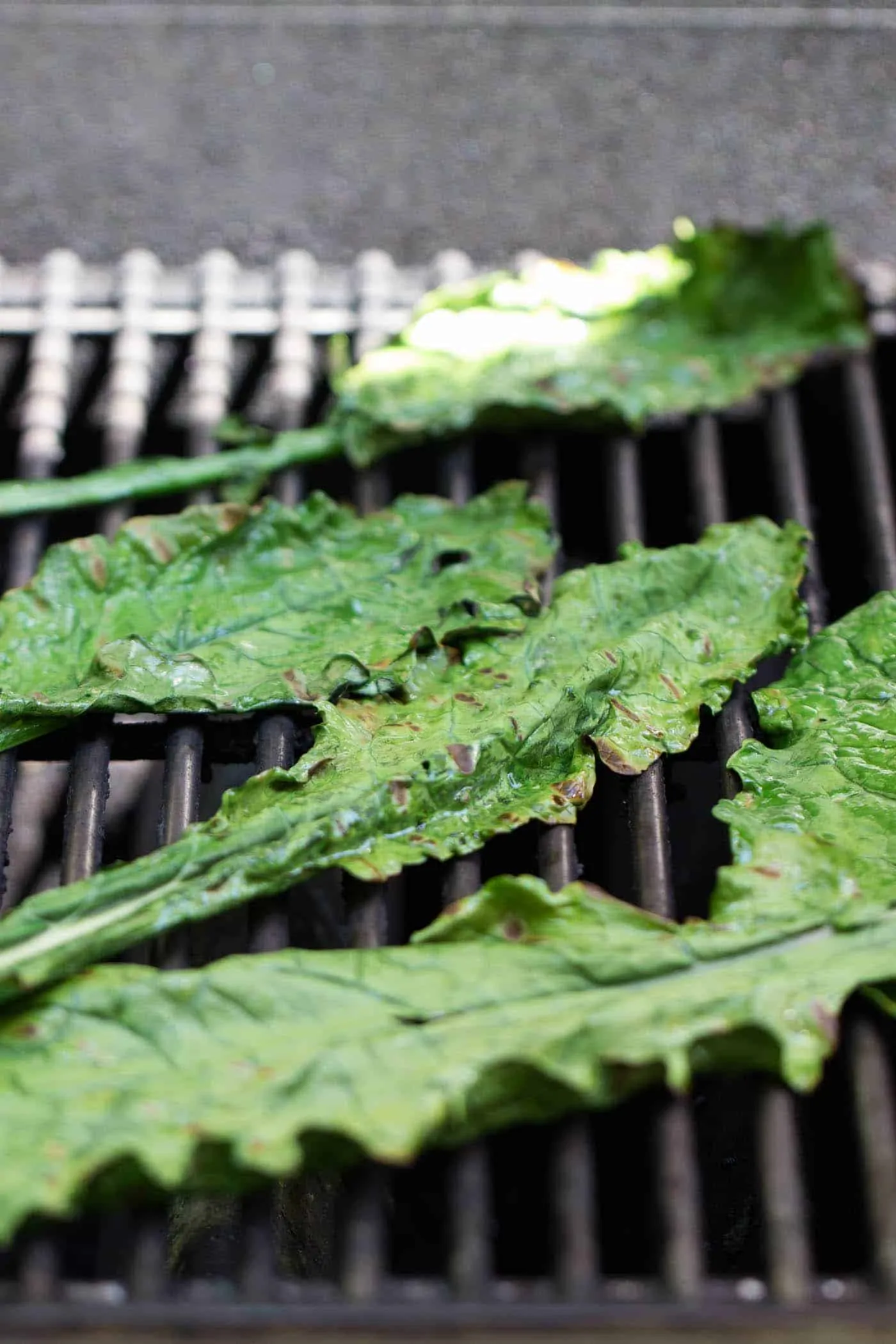 The other thing I discovered you can grill is kale!
I've seen it on the restaurant in NYC, and love it, but I had yet to try it at home. I'll admit, the first batch ended up as a black, crispy mess, but the second batch was so yum. It gets tender like it does when you sauté or steam it, but the char-grilled flavors imparts a ton of flavor.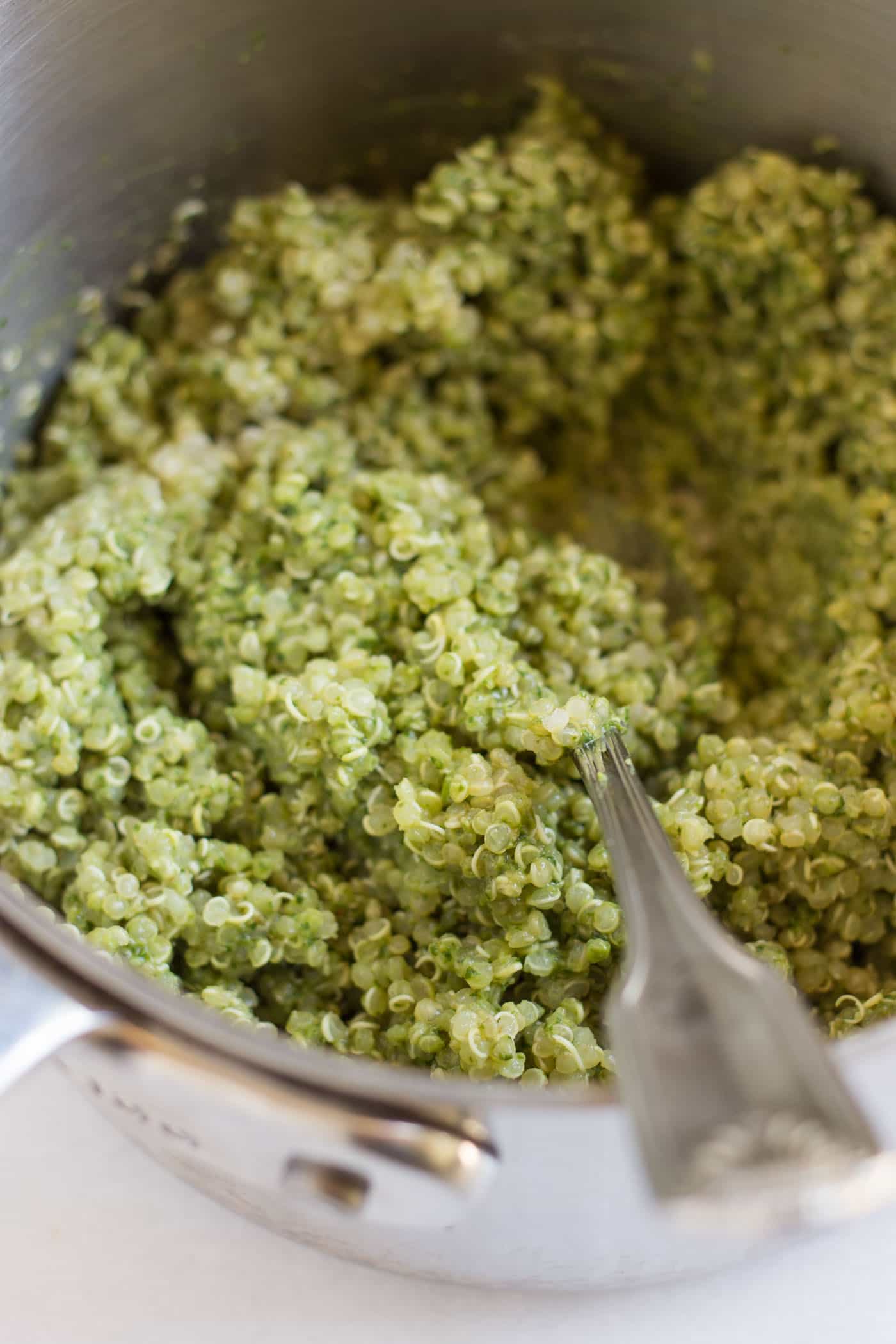 You're going to love how simple this dinner is. You just need to mix together some quinoa and pesto (homemade or store bought), grill up your veggies + tofu, slice some cherry tomatoes and add everything to a bowl. A healthy, meatless dinner served in under 15 minutes.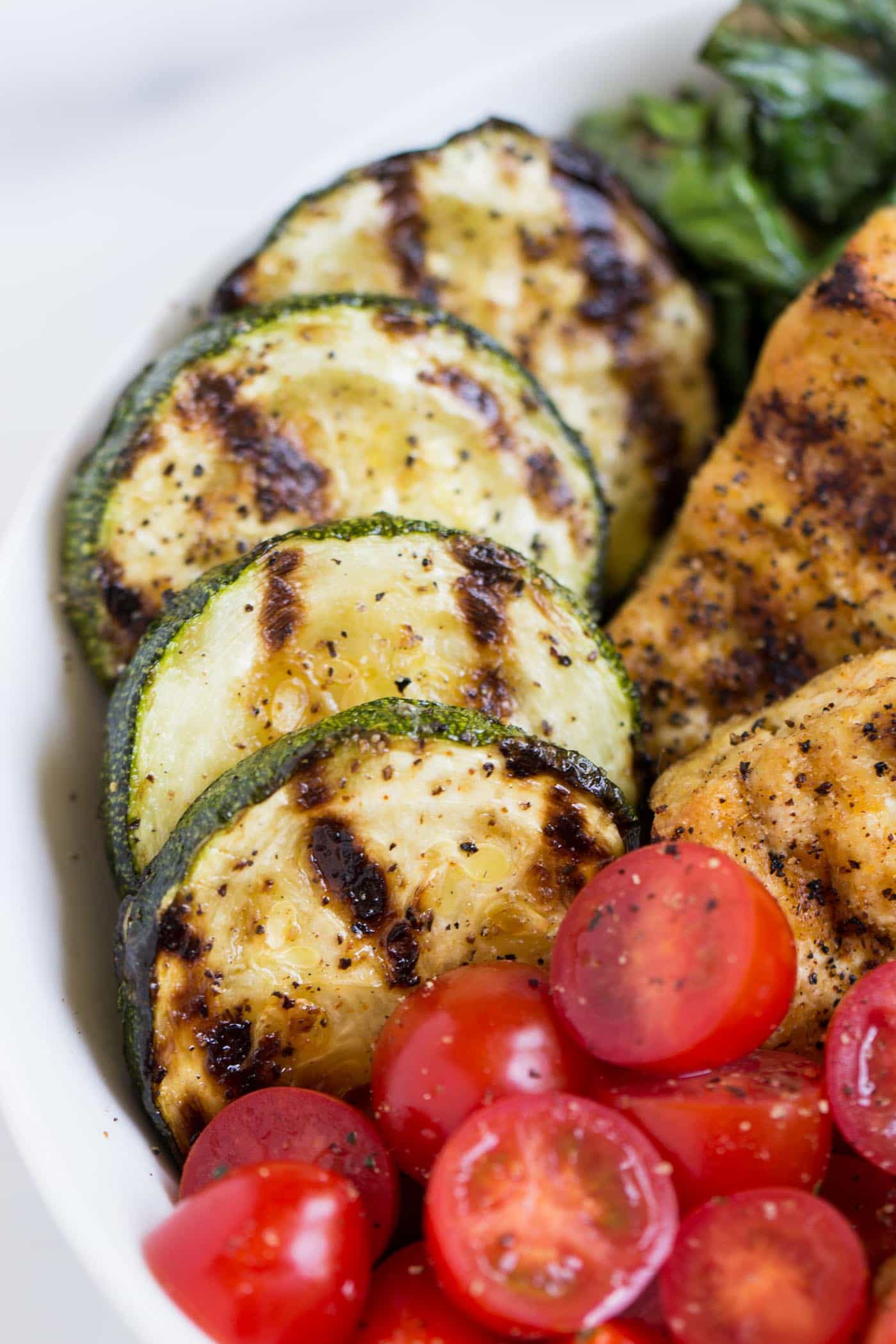 Now before you run off and fire up your grill, let's quickly talk about sauces.
I actually chose not to do a dressing with this, but I think topping it with a creamy sauce would be delicious. Here are some dressing ideas: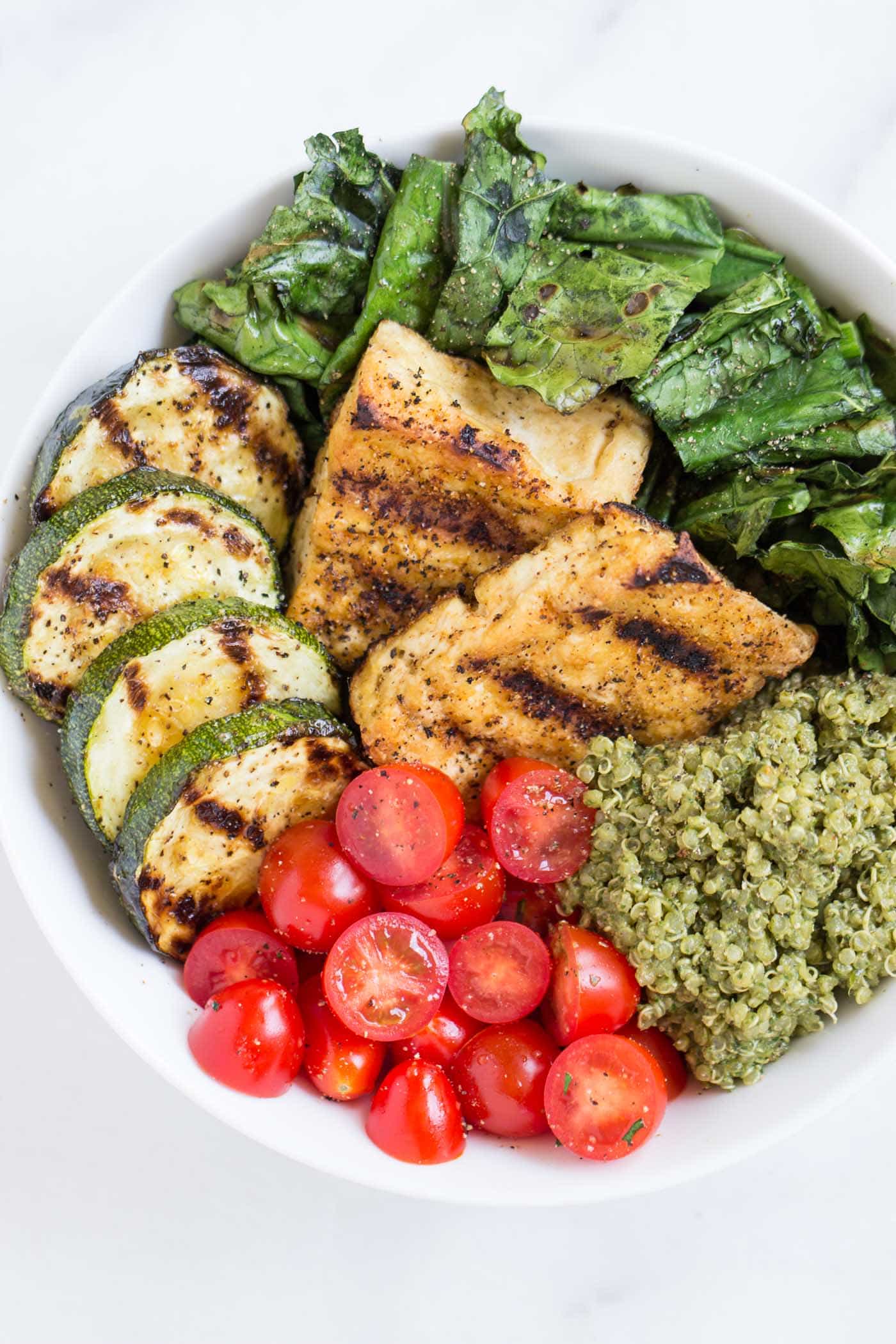 Your turn…
What's your favorite thing to put on the grill? I'm thinking of creating a grillable veggie burger and perhaps also hosting a grilling month on my YouTube channel and sharing a bunch of different things you can grill. Would you like that? Let me know in the comments!
xo Alyssa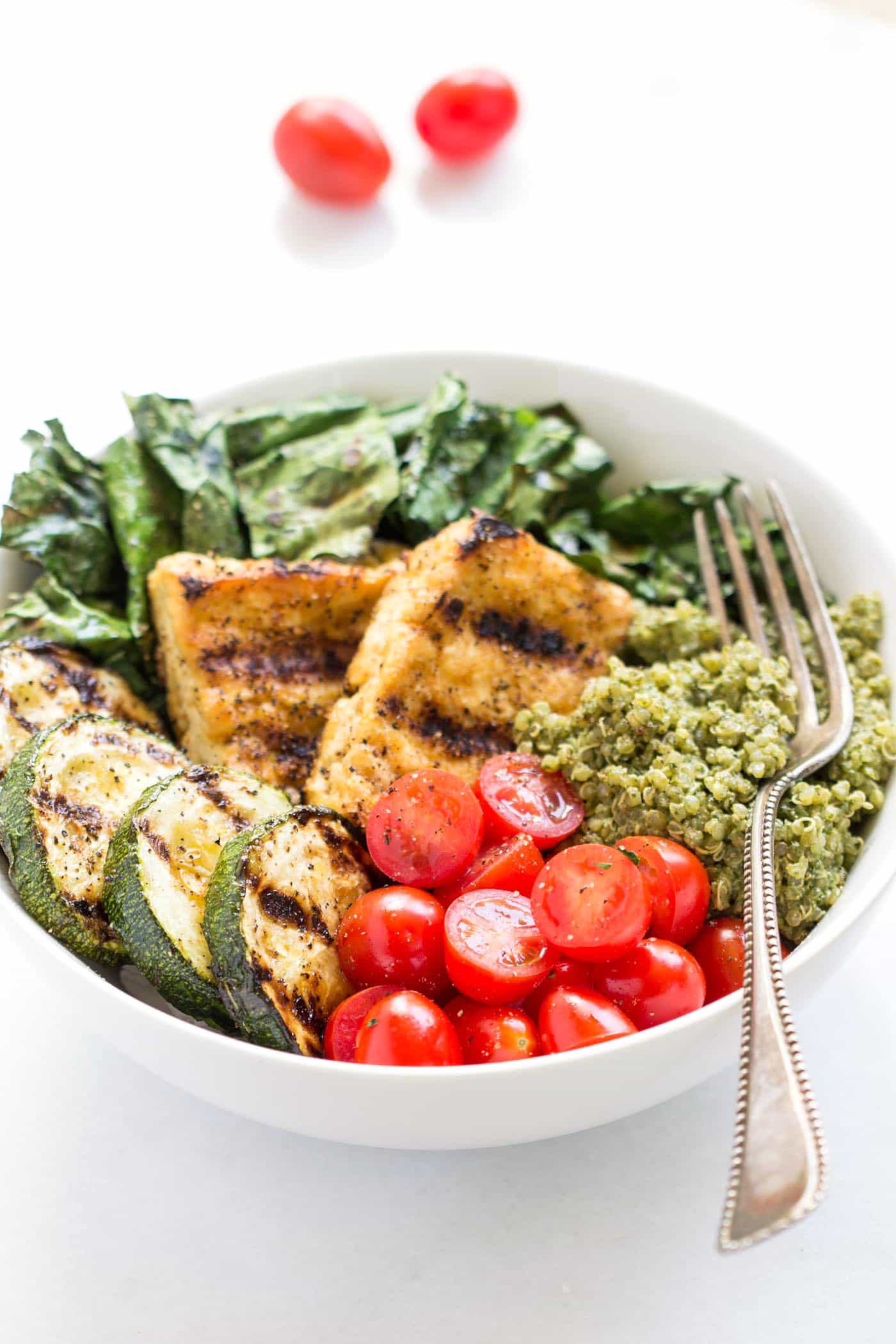 More Healthy Summer Recipes:
Pesto Quinoa Salad Bowls with Grilled Tofu
Fluffy pesto quinoa, mixed with grilled veggies and tofu, along with fresh cherry tomatoes, sends your tastebuds into a whole other world of happy.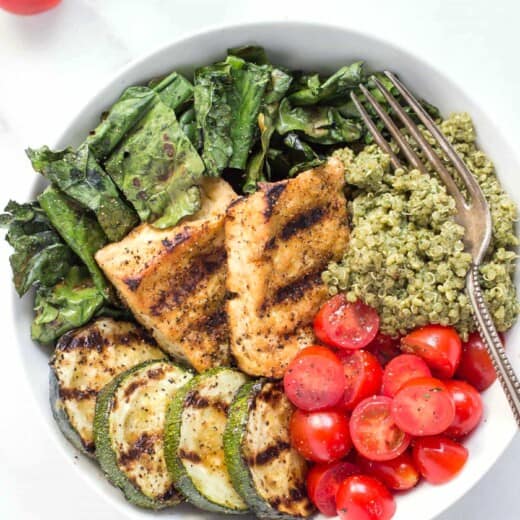 Ingredients
2

cups

cooked quinoa

1/2

cup

pesto

homemade or store bought

2

medium zucchini

cut into 1/2" rounds

1

large bunch lacinato kale

1

pint

cherry tomatoes

halved

1/4

cup

olive oil

divided

1

teaspoon

smoked paprika

1

teaspoon

garlic powder

Salt + pepper to taste
Instructions
Heat the grill over medium-hight heat.

Mix together the quinoa and pesto and set aside.

Cut the tofu into 4 even slices and put on a plate. Whisk together 1 tablespoon of oil, the paprika, garlic powder and a pinch of salt and pepper. Brush the slices of tofu with this marinade on each side.

On a separate plate or baking sheet, lay the zucchini slices down and drizzle with 1 tablespoon of oil. Brush to cover and sprinkle with salt and pepper. Flip and repeat on the opposite side.

Place the kale on the same plate/baking sheet if there's room and drizzle with the remaining 1 tablespoon of oil.

Grill the tofu and zucchini for 3 - 4 minutes per side until the tofu has started to puff up a little and the zucchini is a little tender.

With a 2 minutes left, place the kale leaves directly on the grill. Cook for 30 seconds - 1 minute per side until slightly wilted and starting to char.

Remove everything from the grill and assemble the bowls. Chop the kale into bite sized pieces and divide the remaining ingredients evenly among four bowls. Garnish with a touch of salt and pepper (or a drizzle of tahini...yum!) and enjoy!
Nutrition
Calories:
367
kcal
|
Carbohydrates:
34
g
|
Protein:
16
g
|
Fat:
29
g
|
Saturated Fat:
4
g
|
Cholesterol:
2
mg
|
Sodium:
344
mg
|
Potassium:
927
mg
|
Fiber:
5
g
|
Sugar:
8
g
|
Vitamin A:
3320
IU
|
Vitamin C:
64.6
mg
|
Calcium:
150
mg
|
Iron:
4.3
mg