Nutritional yeast is an ingredient that's been growing in popularity. It has a great flavor, lots of health benefits, and can be used in a ton of different recipes.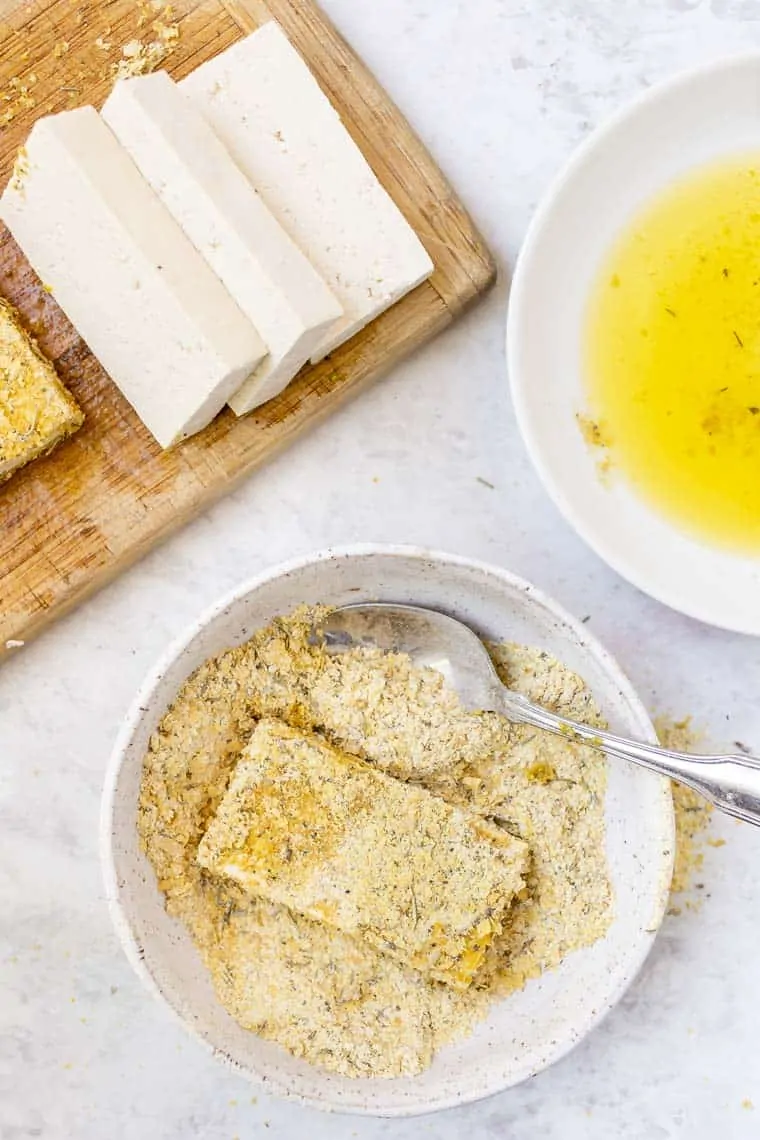 I love to use nutritional yeast in my cooking. It's such a great ingredient because you can use it in so many different ways, and on so many different kinds of food. In the past few years, yeast has become really popular because it's healthy, delicious, and commonly used in vegetarian and vegan dishes.
But even though nutritional yeast is a fairly common ingredient these days, a lot of people are still unfamiliar with it. So it seemed like a good idea to answer some commonly asked questions about this healthy ingredient and share a few of my favorite recipes. So if you're new to the wonderful world of nutritional yeast, then keep reading!
What is Nutritional Yeast?
Nutritional yeast is a yellow and flaky ingredient with a very dry texture, like a dried herb. Unlike the yeast that you use when you make bread, nutritional yeast is deactivated. That means that the yeast has essentially been killed, which makes it safe to eat.
How Do You Use It?
You can use this unique ingredient in so many different ways. I love it as a condiment, sprinkled on top of popcorn, potatoes, pasta, and other similar dishes. It's also great mixed with other seasonings to create a savory spice blend for meats or vegetables. Nutritional yeast dissolves easily and mixes well with other ingredients, so you can add it to season things like soup, salad dressings, and sauces.
Is Nutritional Yeast Healthy?
Yes, nutritional yeast is very healthy. It's a tremendous source of protein, which makes it great for anyone on a plant-based diet. Not only is yeast full of protein, but it's low in calories. A quarter cup of nutritional yeast has 18 grams of protein and just 100 calories. It's also a good source of fiber and has a lot of zinc, potassium, riboflavin, and B12, among other nutrients. Studies have linked nutritional yeast to improved heart health and immune system health.
What Does It Taste Like?
Nutritional yeast has a very cheesy flavor. In fact, a lot of vegans use yeast in place of parmesan cheese, which I strongly recommend. I put it on my pasta in place of cheese all the time. It also has a strong nutty flavor and is loaded with umami. It's a very common seasoning for vegans because the rich umami flavor can help foods taste meatier.
How Do You Store Nutritional Yeast?
It's important to store your yeast in an airtight container or bag so that no moisture gets in. You also want to store it in a dark and dry spot, such as inside a cupboard. If you store your yeast this way, it will last for at least 2 years.
Where To Buy It
Because nutritional yeast is becoming so popular, a lot of grocery stores now carry it. However, if you can't find it at your local grocery store, you'll be able to buy it at any health food store or natural food store. It's a fairly cheap ingredient, and many stores carry it in bulk.
10 Easy Recipes With Nutritional Yeast
Now that we've answered some questions about yeast, let's cook with it. These 10 recipes are healthy, tasty, and easy to make.
Want More Healthy Recipes?
If you're looking for more easy, healthy, and delicious recipes to make, then check out my recipe finder. You can find all sorts of tasty recipes to try.