Blackened seasoning is an instant way to add bold, smoky flavor to any dish. From fish to chicken and vegetables, this easy homemade seasoning blend will take your meals to the next level!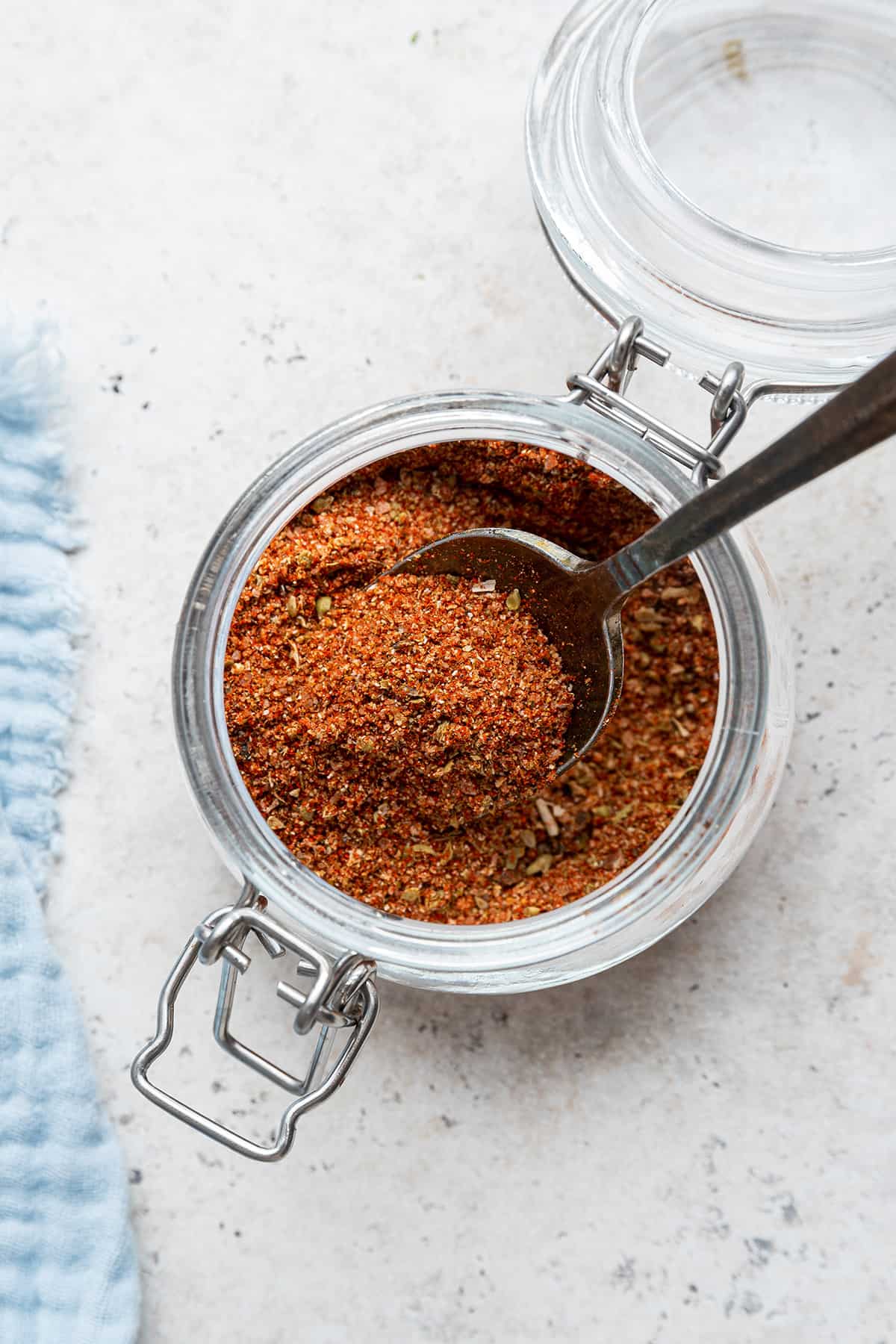 You've most likely heard of Cajun and Creole seasonings, but don't sleep on blackened seasoning!
Like its Cajun and Creole cousins, blackened seasoning comes straight from Louisiana, and it has a lot of the same flavors too. It's savory, earthy, just a little bit spicy, and it brings some smokiness to the table thanks to the addition of smoked paprika.
I love blackened seasoning because it adds bold flavor to just about any dish without overpowering it—instead, it just brings out the best in whatever you add it to.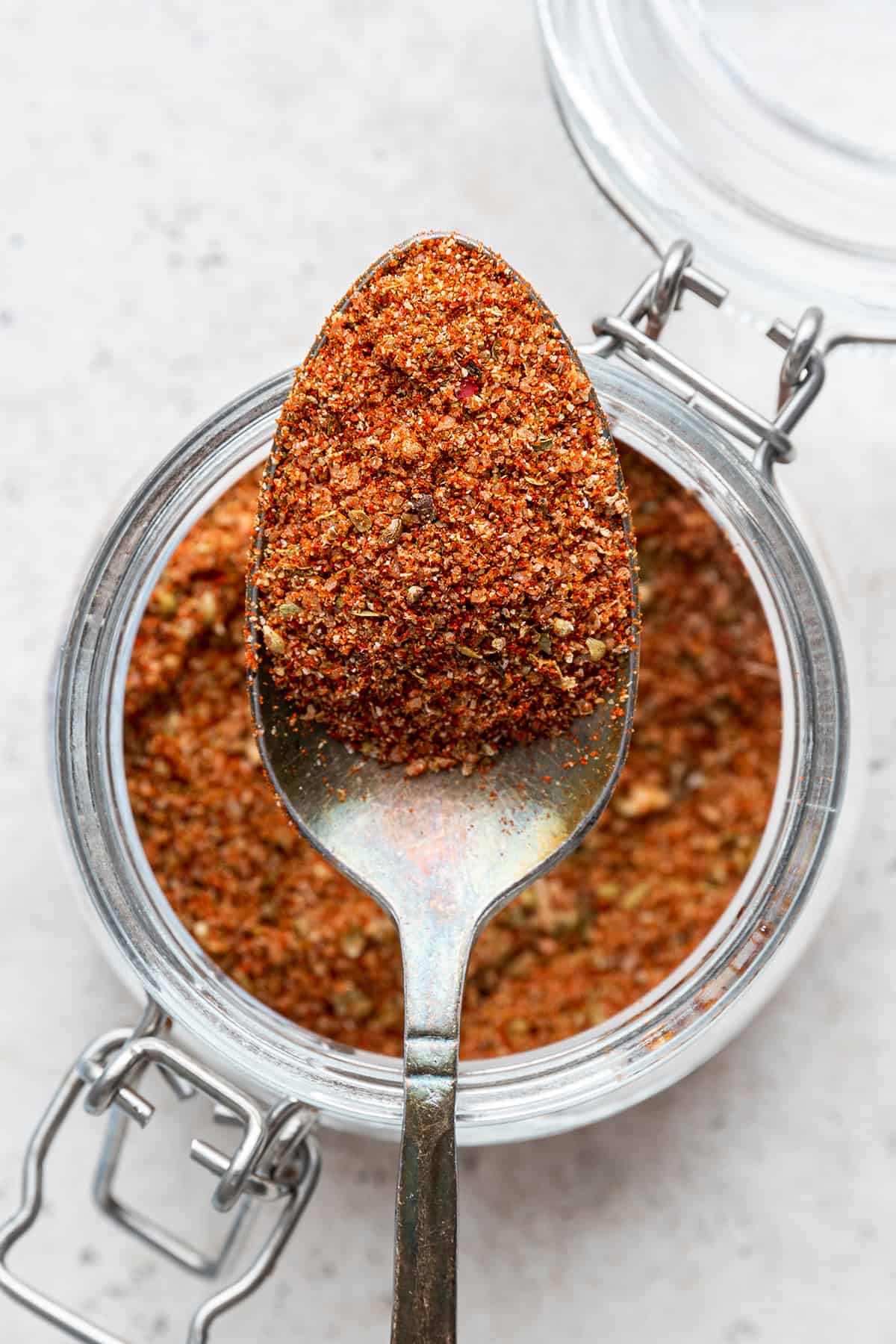 Why You'll Love Blackened Seasoning
Here's why this blackened seasoning will become a staple in your kitchen:
Spicy—but not too spicy. If you're looking to add some heat to your dishes without setting your mouth on fire, this is the seasoning for you. Instead of cayenne, my blackened seasoning is made with milder ground black pepper.
Easy and economical. I love making my own spice blends because it's a lot more affordable than buying them at the store. It also takes just a few minutes of work!
Versatile. Blackened seasoning can be used with almost anything! It's a key player in my Blackened Fish Tacos and Blackened Chicken Tacos, and you can also use it for steak, grilled or roasted vegetables, or even add it to soups, stews, chilis, and more for seasoning.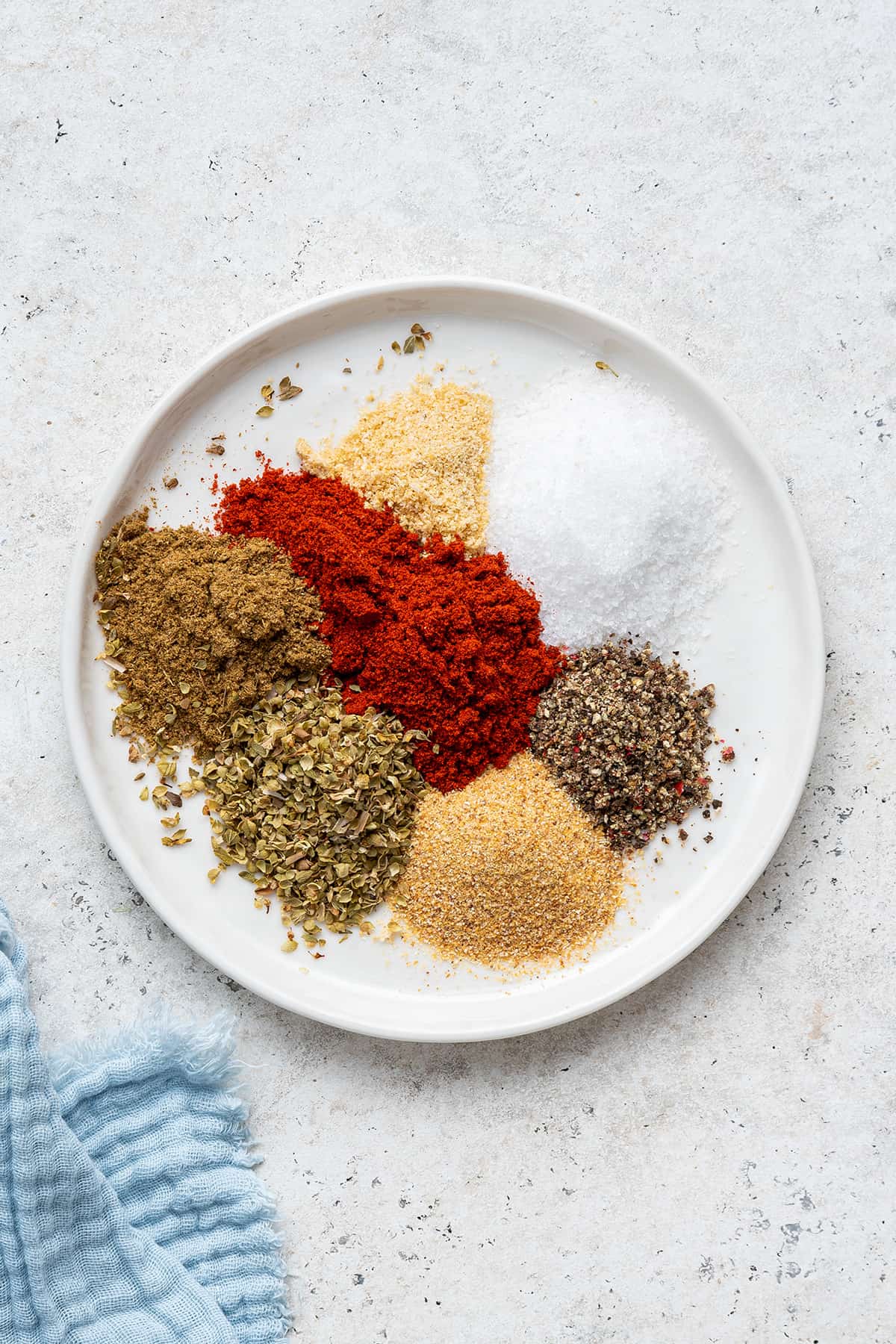 What You'll Need
Here are all of the ingredients you'll need to make blackened seasoning. Make sure to check out the recipe card at the bottom of the page to see the exact quantities for each ingredient.
Sea salt – Kosher salt is an option too, but don't use table salt—the crystals are much smaller, which means the flavor of your seasoning will be saltier.
Ground black pepper – Freshly ground is best.
Garlic powder
Onion powder
Smoked paprika – I highly recommend using smoked paprika instead of regular so you get that hit of smokiness.
Ground cumin
Dried oregano – Thyme can be used instead for a slightly different flavor.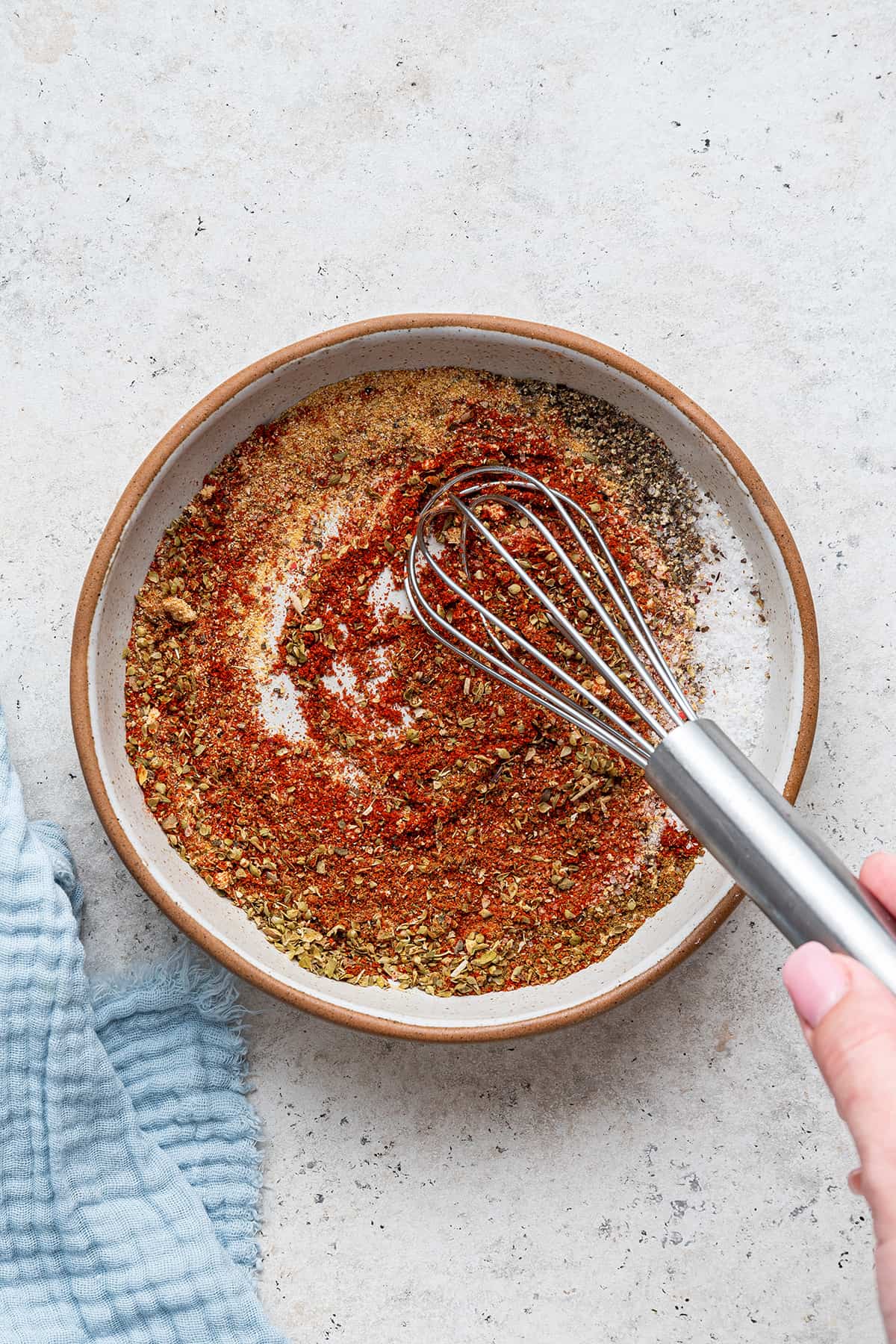 How to Make Blackened Seasoning
Here's how easy it is to make your own blackened seasoning at home.
Combine. Measure the ingredients and add them to a small bowl or jar.
Mix. Stir the spices in the bowl, or if you're using a jar, put on the lid and give it a good shake.
How to Use Blackened Seasoning
In addition to chicken and fish, here are some more ways you can use this blackened seasoning:
Variations
Try these tweaks and make this blackened seasoning recipe your own:
Add heat. Swap the black pepper for cayenne, or use both in your blackened seasoning.
Sweeten it. Mix in some brown sugar or coconut sugar for a sweet, savory, and smoky seasoning.
Try different herbs. Add thyme or basil instead of oregano, or use a combination of all three.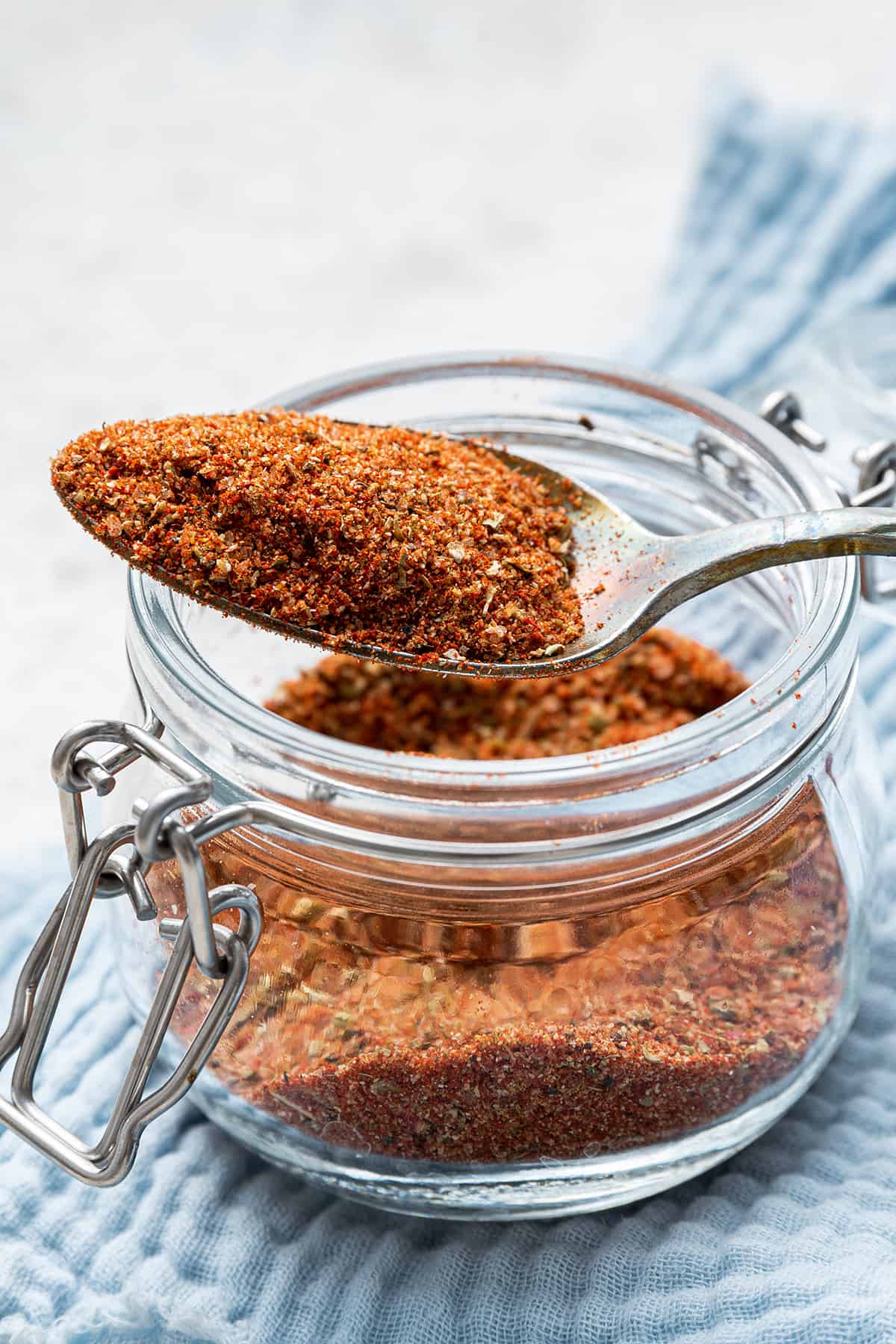 How to Store
Blackened seasoning should be stored in an airtight container in the pantry, away from direct light and heat. It should keep for about 6 months, although this depends on the age of the spices you used. Blackened seasoning doesn't spoil, but it will lose flavor as it ages.
More Seasonings and Sauces
Blackened Seasoning
Blackened seasoning is an easy way to add bold, smoky flavor to any dish. This homemade spice blend will take your meals to the next level!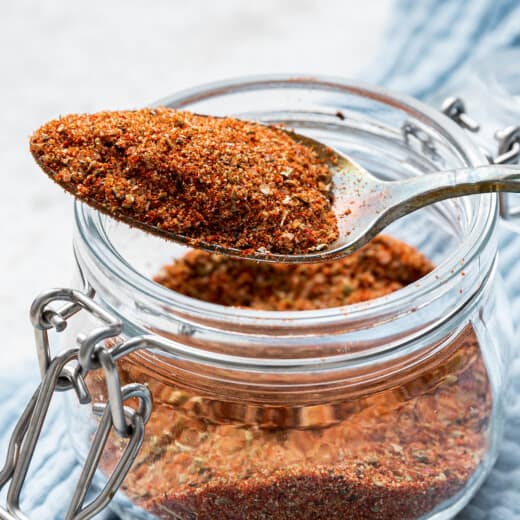 Instructions
Combine. Whisk together all of the ingredients in a small bowl, then transfer them to a jar for storage.
Filed Under: